Water Leak Fix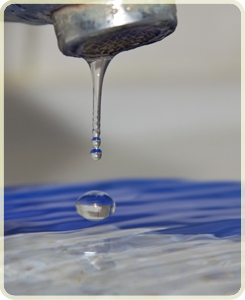 We offer many plumbing services to help our customers stop leakage. Sometimes a water leak is something obvious such as a dripping faucet or showerhead. However, other times it may be tougher to detect. Our plumbers can stop leak regardless of where it is in your home.
Our plumbing services also include leak repair. It is important to stop leak as soon as you notice one. A Water leak may seem like a small problem, but it can have big consequences if you don't take care of it. A leaking pipe can cause your water bill to skyrocket. Call us if you are in need of a pipe leak repair.
Reliable Leak Detection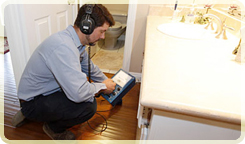 We can easily handle this problem for you. You may have a leaking shower or faucet, but sometimes the problem isn't that obvious. If you think you have a leak but cannot find the source, call our professionals to take care of it for you.
Do you have a water leak somewhere in your home, but you're not sure where it is? This is a common problem, but our team is able to easily handle this. With our water leak detection technology, we can pinpoint exactly where the leak is coming from and what we need to do to fix it.
Pipe And Shower Repair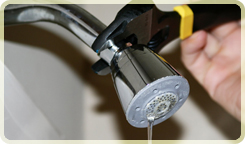 We offer pipe leak repair. A water leak in your pipes can be very troublesome. They can cause your bill to skyrocket, are sometimes tough to detect, and can take a long time to fix. If you notice your bill increasing but you are not consuming more water than usual, you may have a leak in your pipes.
Do you have a leaking shower? This is a common type of water leak. If your showerhead is leaking water, we can figure out the problem. Many people automatically assume they need to purchase a new showerhead. Before spending money on a replacement, let one of our experts take a look at your problem.